October 4th - November 2nd 2019
Written By Anne Carson
Directed By Samantha Van Merwe
A stunning, new translation by the poet and classicist Anne Carson, first performed in 2015 at the Almeida Theatre in London

Anne Carson writes, "Euripides was a playwright of the fifth century BC who reinvented Greek tragedy, setting it on a path that leads straight to reality TV. His plays broke all the rules, upended convention and outraged conservative critics. The Bakkhai is his most subversive play, telling the story of a man who cannot admit he would rather live in the skin of a woman, and a god who seems to combine all sexualities into a single ruinous demand for adoration. Dionysos is the god of intoxication. Once you fall under his influence, there is no telling where you will end up."
Tickets sold HERE
Artists Repertory Theatre
By Hansol Jung
Directed by Dámaso Rodríguez
March 10, 2019 – April 7, 2019
Morrison Stage
In a world where people struggle to have children, one American couple decides to 'un-adopt' their young Korean son because they have a newborn at home. After an internet chat room search for the right family, the father 're-homes' the boy with a lesbian couple, where one half is desperate for a child and the other half is fighting for her career. As the boy — who thinks he's a wolf, but is really a puppet – adjusts to his new life, he forms bonds with the unlikeliest of culprits while the rest of the adults squabble about what is 'best for the child.' Wolf Play is a messy, funny, and moving theatrical experience that grapples with where family allegiance lies.
Awards for Hansol Jung: Whiting Award
A National New Play Network Rolling World Premiere
A Table|Room|Stage Commission
photos by David Kinder
Profile Theatre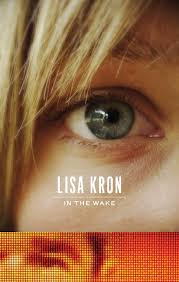 November 29th - December 16th 2019
It's Thanksgiving of 2000 and the presidential election still has not been decided. Ellen insists that her friends and family don't understand how bad the situation really is. But no one—not her loving partner, Danny, nor the passionate Amy, nor the brutally pragmatic and world-weary Judy— can make Ellen see the blind spot at the center of her own politics and emotional life. A funny, passionate, and ultimately searing play that illuminates assumptions that lie at the heart of the American character—and the blind spots that mask us from ourselves.
Artists Repertory Theatre
September 2 – September 30, 2018
By Dominique Morisseau
Directed by William (Bill) Earl Ray
Morrison Stage
It's 2008, and one of the last auto plants in Detroit is dying on the vine. The factory workers that remain are living paycheck-to-paycheck but amidst the backbreaking work and brutally long shifts, they have somehow shaped themselves into a makeshift family. Faye, a factory lifer, is the glue that holds everything together. But with less than six months before she can retire with a full pension, Faye learns that management has a plan that could threaten her whole existence, leaving her torn between loyalty to her coworkers or her own survival. Heartbreakingly tense with moments of ethereal beauty, Skeleton Crew reveals the struggle to stay relevant in a society that constantly changes.
Awards for Dominique Morisseau: 2016 OBIE Award (for Skeleton Crew)
"A deeply moral and deeply American play, with a loving compassion for those trapped in a system that makes sins, spiritual or societal, and self-betrayal almost inevitable." -Ben Brantley, The New York Times
"A deep vulnerable blend of frustration, conversation, and denial." -Chris Jones, Chicago Tribune